It is very important to carry out daily inspection and replacement of various accessories in the garbage truck. It can improve the working efficiency of the garbage truck and prolong its service life, and it can prevent some risks from occurring. For maintenance-based, as the case of repairs; seven maintenance, three points to repair these new ideas have gradually been accepted by the majority of garbage truck owners. Here's to tell everyone about the daily inspection of garbage trucks .
The first thing to do is to check all the luminaires and warning devices, including reversing alarms and filling cues, and repair or replace them in time if a fault is found. The second is to regularly check the link of the garbage truck wiring harness, as long as the method is to visually check, to see if the garbage truck harness has cracking, loose, poor contact.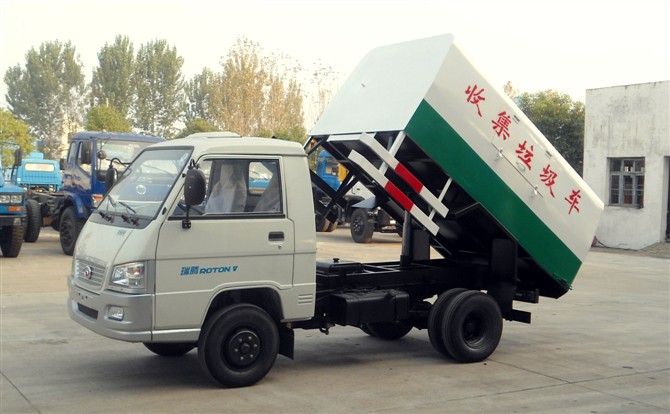 It is necessary to regularly check the tire pressure of the garbage truck and the wear of the tread pattern. If the nuts are loose, the inspection cycle is preferably performed once a week. The inspection method is visual inspection, and then let the garbage truck run up again to see if there is any deviation or drifting. If there is any of the above conditions, it must not be used recklessly or if there is a safety incident during the driving process. At this time, we must check the four-wheel-bit position of the garbage truck and the dynamic balance check. Of course, this must be done after the sale of the garbage truck manufacturer. After passing the straight road test, it can continue to travel on the road. Also check the condition of the oil and brake oil of the garbage truck once a week, and add and replace them in case of any shortage.
Always pay particular note is that garbage truck brake system, garbage truck brake is generated by friction braking effect. After a long period of use, the brake system of the garbage truck will be mixed with water and sediment and other impurities, resulting in a sharp decline in friction coefficient, so the braking effect will be reduced. During the course of driving and there may be a safety accident, resulting in the loss of life and property.
The above is a brief introduction to the routine inspection of garbage trucks. In daily life, we must strictly perform the inspection and maintenance of the parts mentioned in the article so that no problems can arise during the driving process. (Wen/Jun Xun)
In strict accordance with ISO 9001:20015 and BS Flanges;
1.Make process card and quality plan
2.Choose the qualified raw material and do incoming test, not allowed
nonconforming material to enter into production process;
3.Producing and testing followed the quality documents
4.Be good at Quality records and product identification to ensure the product
traceability
5.Do the final inspection to ensure 100% of pass.

Bs Flange,900Lbs Flange,1500Lbs Flange,2500Lbs Flange
Shanxi Tianbao Group Co.,Ltd. , https://www.tbflange.com