In the near future as Renault's executive vice president of Asian and African operations, Nakamura said
Renault will set up a factory in China
Although he has not formally "removed" the position of president of Dongfeng Motor Co., Ltd., as the executive vice president of "Designate" who is in charge of Renault's Asia and Africa operations, the "Reno China mission" undertaken by Nakamura has become clearer. Last week, during an exclusive interview with this reporter, despite questions about Dongfeng Limited and Dongfeng Nissan, Nakamura expressed frankness and honesty and asked questions. However, the focus of its conversation was repeatedly asked the reporter "How does Renault's brand influence in China" and "How can we make Renault brand in China?"
Transferring Renault is not a threatening substitution
Although Nakamura revealed himself, "My greatest wish is to continue working in China or return to Nissan headquarters. I never thought that I would be assigned to work in France by Carlos Ghosn and I still know very little about Renault cars," but he is still clear. Said, "When the conditions are ripe, Renault will certainly enter the Chinese market!" Of course, what he referred to as "entering China" clearly does not mean selling in China in the form of imported cars, but establishing joint ventures in China.
In mid-March, Nissan and Renault announced that Nakamura will resign as Dongfeng Limited President and Renault Automotive Executive Vice President. In 2007, the sales of Renault vehicles have shown a recovery growth. The company executives apparently do not have the background of "dangerous substitutions." At this time, Renault-Nissan Alliance arranged for Nakamura to act as executive vice president of Asia-Africa business and report directly to "Double President" Ghosn. It is clearly believed that Renault's vehicles are in excellent growth in Africa and Asia, especially in China. There is still much room for development.
Five-year accumulation of market experience in China
In June 2004, during the visit to Beijing by Renault Automobile's former president Louis Shi Weize, he discussed with the government departments concerned and the Dongfeng Motor leadership about the cooperation between Renault and Dongfeng. According to the plan at the time, Dongfeng Renault will start production in 2006. The goal is to develop in two phases and eventually reach an annual output of 300,000 vehicles. The first product Dongfeng Renault will launch is Renault's "trump card" Megane. However, in the past few years, despite the rapid development of Renault's business in South America, the Middle East, and India during the same period, Chinese projects have never made progress.
In 2007, Renault sold 191,669 vehicles in Asia and Africa. Not only did the sales volume of two continents fall below that of Dongfeng Nissan, but also the sales of 2,300 vehicles in the Chinese market made it even more difficult for Renault vehicles that ranks among the world's top ten automakers. ". Looking at the Renault-Nissan Alliance executives, who can shoulder the mission of "inciting" the Chinese market to promote faster growth in the Asia-Pacific market, Nakamura, who has spent five years in a joint venture in China, has established a stable relationship with Dongfeng, and is familiar with the Chinese market. Self-denial is considered the most suitable candidate.
Nakamura Katsumi also frankly stated that "the most satisfying five-year commitment to Dongfeng was to establish a stable and good communication relationship with Dongfeng Motor during his term of office!" He explained that Dongfeng Limited is a joint venture company with more than 70,000 employees. However, Nissan only has more than 100 employees. If it does not establish a good communication relationship with Dongfeng Motor, it will cause great harm to the joint venture!
View related topics: Dongfeng Renault project tracking report
The Plate-fin Heat Exchanger can realize air-air, air-water, air-oil, refrigerant-air, and other fluid medium heat exchange processes. The tube&Flat fin heat exchanger can realize the air-water, air-air fluid medium heat exchange process, and the cold plate heat exchanger can realize the water cooling cycle refrigeration process.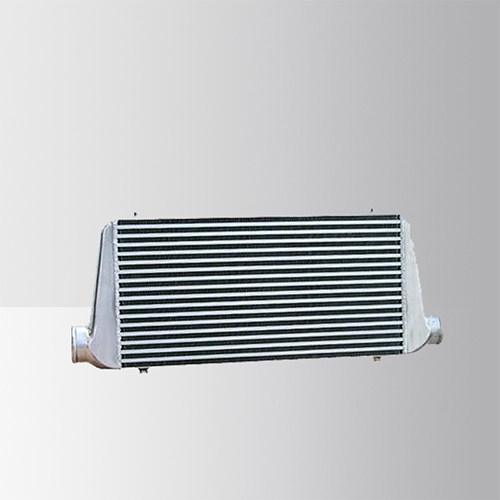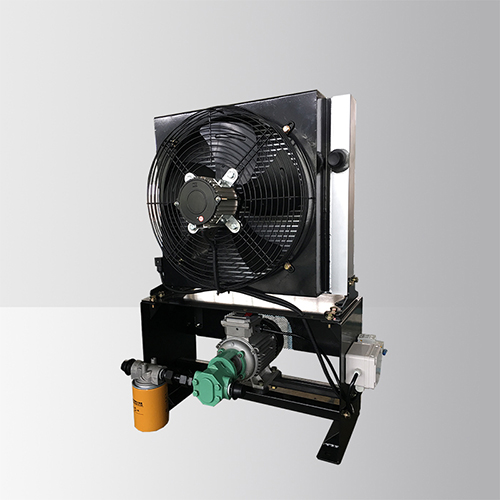 Water Shell&Tube Heat Exchanger
Water Shell Heat Exchanger,Water Tube Heat Exchanger,Tube Heat Exchanger,Types Of Heat Exchangers
Xinxiang Zhenhua Radiator Co., Ltd. , https://www.thermictransfer.nl