On March 3, exhibitors and buyers from more than 160 countries and regions around the world will gather in the beautiful Yangcheng. Joined the 2018 Guangzhou International Advertising Logo and LED Exhibition (hereinafter referred to as ISLE) jointly sponsored by Guangzhou Trade Fair Advertising Co., Ltd. and China Foreign Trade Guangzhou Exhibition Corporation. As the first exhibition of the opening industry, I believe that many exhibitors and buyers are ready to go after the Spring Festival holiday.

Big coffee show from exhibitors
Every year's exhibition is a "big show" of exhibitors, each of them makes every effort to show off the "housekeeping" skills to the public. For buyers, this undoubtedly provides them with more diversified purchasing options, and the benign competition also keeps the industry in a positive direction.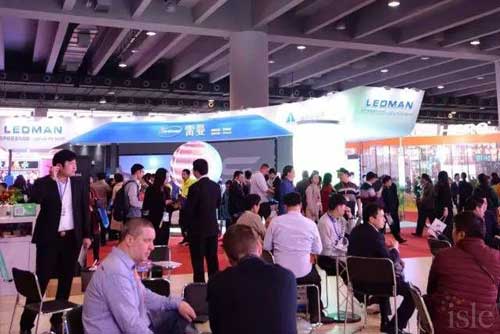 In many international large-scale LED project projects, we often see the same star company - Liard Optoelectronics Group, Liard, who was the "send" of the 2008 Olympic Games opening ceremony, APEC meeting, has always been LED Display application experts, this year, Liard will also appear in the ISLE exhibition LED display technology application exhibition area, bringing you wonderful exhibits and display application solutions.
 
As the first LED display company listed in China's A-share market, Shenzhen Lehman Optoelectronics Technology, how can ISLE show less of this big coffee? Lehman Optoelectronics pioneered the third-generation COB display technology, which made the LED display panel have higher protection performance, and the overall picture quality was more brilliant, and the product comprehensive level was excellent. Do not know that Lehman Optoelectronics, which intends to use COB display technology as a "housekeeping" advantage, wants to compete in the high-end application market? In March, Lehman Optoelectronics will carry the third generation COB small-pitch LED display panel in China, and it will be unveiled at ISLE. We will wait and see!

The exhibitors mentioned above are just the tip of the iceberg at ISLE. More complete exhibitors have to wait for you to experience the scene!
 
Recommended by some forums
In the 18-year ISLE exhibition, a number of professional portals and logo industry associations will be held to hold special forums and promotion conferences. For example, the professional forum-[New Technology & New Products] technology forum and conference held in cooperation with the performance list will invite many industry experts and representative manufacturers to share and exchange, and show the forward-looking technologies and trends of the industry development. .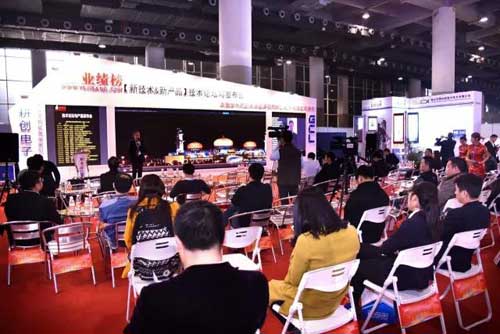 In addition, more than 120 award-winning works of the "Chinese-Artisan Cup" National Logo Design Competition will also be exhibited during the opening of ISLE. The award-winning exhibition will be hosted by the Shenzhen Label Industry Association and the Guangzhou International Advertising Label Exhibition Organizing Committee. Shenzhen City Logo Culture Research Institute was exhibited.
According to the official response, this year's professional forum will be expected to cover as many as 20 sessions, covering the development of the advertising logo industry, advertising logo production, cutting-edge technology sharing and so on. I believe that this year's professional forum will open a new "brain hole" for the advertising signator, and on March 3, we will announce more exciting moments with the exhibition!
For more information, please visit the ISLE official website: http://cn.isle.org.cn/index.html . Visitor registration can be found at http:// . Consultation at the exhibition can be contacted: Miss Li (working day) / Mr. Zhang (working day).
White Healthy Tape,Healthy Adhesive Tapes,Easy Tear Healthy Tapes,Removable Easy Cut Tape
Ningbo Beilun Baichuan Adhesive Products Co., Ltd. , https://www.bcptape.com