On the eve of the Lunar New Year, the "Emergency Reinforcement Project of Hainan Wenchang Zhongnan Reservoir" contracted by China Electric Construction Foundation Bureau Co., Ltd. successfully ended. The project was undertaken by the Shanghai Jintai SC40 two-wheel mixing rig. After fifty consecutive days of continuous fighting, 452 700mm thick and 9.5-15m deep cement-soil mixing walls were successfully completed. Acceptance results show that the quality of the SC40 wall has fully met the design requirements, and the owner has highly evaluated the Jintai field service team and equipment construction efficiency.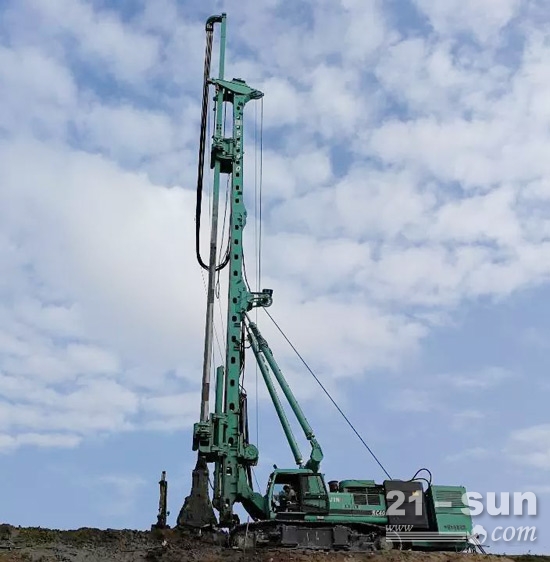 SC40 at Wenchang Zhongnan Reservoir Site

It is understood that the length of the dam to be reinforced in this project exceeds 3,000 meters, and the original dam body is of poor soil quality. If the traditional anti-seepage reinforcement technology cannot meet the progress of the project, the construction complexity will increase. After a comprehensive assessment, the owner decided to adopt the new technology of Shanghai Jintai SC40 two-wheel mixing rig "equal thickness cement mixing wall" to ensure engineering efficiency and quality.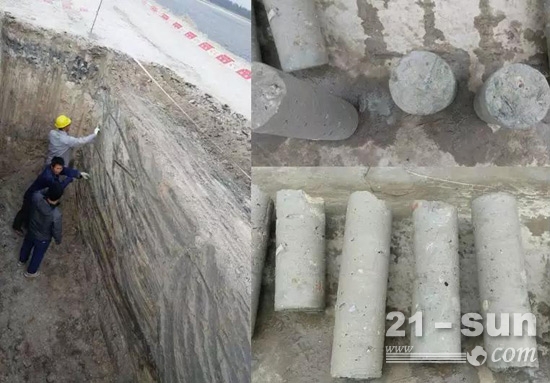 On-site inspection

Shanghai Jintai SC40 hydraulic milling and mixing rig combines hydraulic slotting machine technology with deep mixing technology, which is easy to move, has good stability, strong formation passing ability, and can be strongly weathered or moderately weathered in mudstone, sandstone, pebbles, iron sand, etc. Under the conditions of the formation, milling and stirring are used to achieve high wall efficiency. The excellent performance of the SC40 ensures the successful implementation of the risk-relief reinforcement project of the Zhongnan Reservoir in Wenchang City.


Site supervision

In order to ensure the progress of the project and the quality of the project, Hainan Provincial Water Affairs Department and Wenchang Water Affairs Bureau specially organized a joint supervision working group established by related departments such as design, construction, supervision, etc., and in-depth supervision on the site to promote project construction.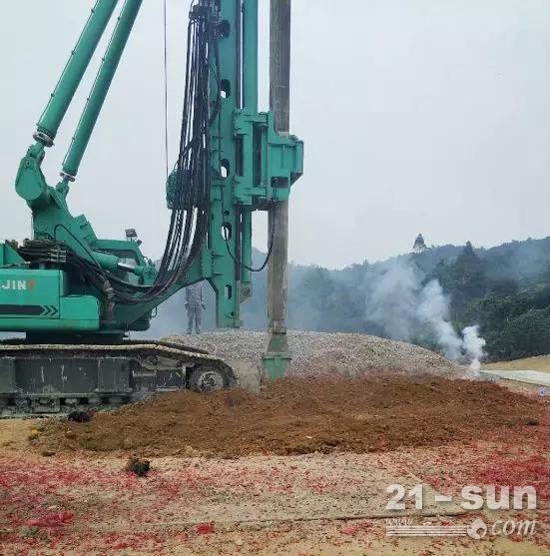 SC40 at Baisha Xinkai Reservoir Site

The southern spring came early and the struggle was at that time. When people were still immersed in the festive season of the Spring Festival, service personnel of Shanghai Jintai and SC40 had moved from Wenchang to Baishaxinkai Reservoir Project, which added strength to the new round of water conservancy construction in Hainan Province. (This article comes from Shanghai Jintai )

Related news: Shanghai Jintai Construction Mixing wall
Terminal Fender,Tug Boat Bumpers,Tug Boat Rubber Dock,Tugboat Special Fenders
Zhejiang Hengbang Rubber Products Co., Ltd. , https://www.hbrubberproducts.com