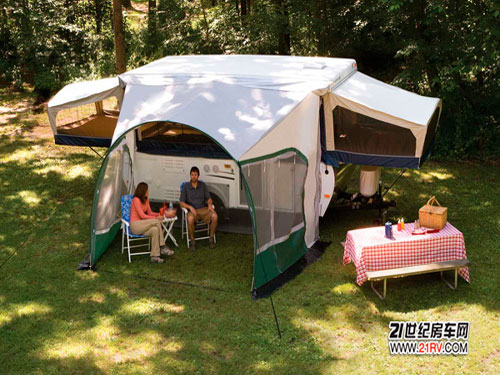 [21st Century Car] RV, this was born in Europe and the United States, has just passed its 100th birthday leisure class vehicle, in the hearts of the Chinese people are still imported. In the domestic RV industry, whether it is the RV product or the concept of the Chinese people, the "exotic monk will read the scriptures" does exist. The high-end RVs that are imported into the RVs in China have a comfortable and natural feel, regardless of the exterior or interior layout. Of course, the prices are all over 1 million. Domestic Golden Dragon and other companies cooperate with foreign countries and also produce high-end RVs. The price of their RV products is also over one million. There are also a few domestic companies that have forward-looking vision or love this product are also trying to produce RVs, but domestic RVs because of its The young age is relatively small and the layout of the interior is far from simple. The production of small batches of orders also makes it expensive. The initial RV users are difficult to have one or two other than the rich class and commercial applications. RVs have always been regarded as luxury goods in China.
By 2010, even if China's RV business has started for 10 years, even if the low-end RVs have already begun to be sold, even if the RV volume has achieved a certain breakthrough, apart from the appearance of not so conspicuously self-propelled B-type RVs, the RVs are on the road and parked. In one place, the attention attracted is more than that of international stars. When passing pedestrians reluctantly stayed in their RVs, their envy and eagerness were obvious, but more price changes were highlighted. When will RVs become civilians and truly enter the families of ordinary people?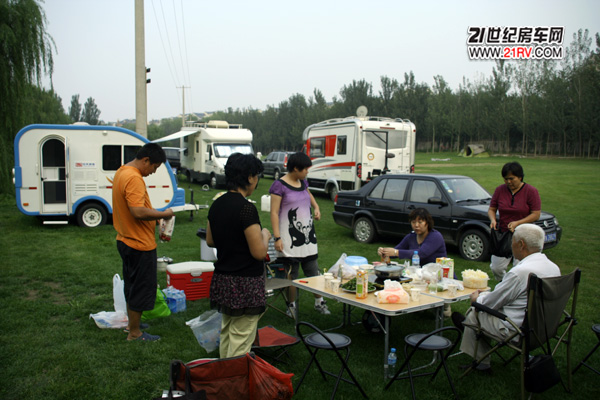 In Europe and the United States, with their mature and huge automotive industry, the production cost of RVs is very low, making it affordable and affordable for the low-income public groups. It is common for families to drive RVs on weekends and holidays. In fact, many people live in RVs because they cannot afford housing costs. When can this function of RV come out in China? During the Guangzhou Auto Show in late December 2010, the exhibitors of the 21RV RV camping exhibition group, including Mustang Vacations, Yi Zeite RV, Shenguang Hongfang RV, Kep RV, and Great Wall RV, all issued the call for RVs to be popularized.

Since there are needs, there are reasons that need to exist:

First of all, the urban population generally feel depressed, and the general car driving will soon be unable to meet the needs of home travel, the future RV travel will inevitably become the first choice for people vacation, leisure.

Secondly, the civilianization of RVs will inevitably make RVs popular. China's tourism industry will change its tradition and enter a new stage of development.

Third, the current situation of the domestic property market is very peculiar. The rate of increase in house prices is faster than the growth of national income. Recently, prices have also risen more than the rapid increase in income. The tense public housing pressure continues to "beyond history and strive for excellence". Shen Guanghong, General Manager of He Guanghong, believes that the main function of RVs in China in the future is to solve housing problems for low-income people.

Fourthly, the civilianization of RVs will inevitably promote the improvement of China's auto manufacturing capabilities, R&D capabilities, and promotion capabilities. This will give considerable boost to the entire Chinese auto industry and will make China's auto industry a new level.

Rome can be completed in a day, and the civilianization of RVs can be completed in three or two years. Why is the RV still difficult to enter the public class today? Currently there are four reasons: unable to afford, useless, difficult to park, difficult to maintain, limit the concept, difficult to open the trailer, domestic immature.
One, can not afford


At present, the prices of RVs in China are generally more than 300,000. For the current domestic income level, the price of RVs is generally high. The once-popular Great Wall Sailing RV with a price of only RMB 130,000 was also declared to be discontinued recently. There is nowhere to be followed for self-propelled RVs with less than 150,000 in the country.
Second, no use

When the middle and low-end RVs appear and are produced in China, prices are no longer the primary reason that hinders the civilianization of RVs. The campsite, which provides supplies such as RVs, has become the key to the development of the RV industry. Although the RV has a full range of living facilities, it has a strong dependence on the outside world, such as water, electricity and gas. It is also very important for the security of the camping trip. If there are no auxiliary facilities such as campsites for them, it is difficult for RVs to give full play to their advantages.
Third, parking is difficult


Sun Jiandong, General Manager of Kepu, and Hua Qianli, General Manager of Yizeite, all think that the problem of vehicle parking has a great impact on RVs. Most self-propelled RVs have high bodywork, most domestic garages are inaccessible, and trailer-mounted RVs and tractors are too long. If two parking spaces are used, the cost is too high. Difficulties in parking make it difficult for RVs to stay. RVs are generally not cheap. There are valuable items in the car. Without proper parking, not only is safety not guaranteed, but also the loss of the car body is very large.
Fourth, conservation is difficult

RVs are not only new to the general public, but also to 4S shops and repair shops. RV maintenance is not only a power system, but also the vehicle facilities and the line part. Most of the RV spare parts need to be ordered abroad, plus tariffs and other expenses, time-consuming and laborious, even if many of the domestic RV parts are imported from abroad, it is ironic that most of these parts are marked with Made In China, these are secondary There are many wealthy people in China, but the maintenance factory is not familiar with the interior design of the RV. Finding professional technicians is the key to the problem.
Fifth, the concept of restrictions

As national incomes gradually increase, it is difficult for people to drive out. First of all, Chuangye is the most valued by the Chinese people. A very important view of money is an important factor that restricts people from relaxing and relaxing at home. Second, Chinese people stress that "there are old and young," and today's exam-oriented education has strained children's academic work. In old age, mobility is inconvenient, and middle-aged people who can accept and afford RVs can rarely and easily go out to play because of traditional concepts; once again, the Chinese are conservative, and the limelight has always been a derogatory term. RVs are seen as stars. The luxury that will be used by big names.
Sixth, dragging hard to open

In fact, the most suitable for civilians should be the cheaper and more practical trailers, but in China, self-propelled RVs are far more popular than trailers. First of all, it is difficult for the trailer-mounted RV to be on the plate; secondly, it has certain requirements for the driver's technology and high driver's license requirements; again, the chassis of the RV is mostly low and has high requirements for road conditions. China's roads and traffic are not suitable for towing. Use of hanging RVs.
Seven, domestic immature

The scale and R&D and design capabilities of domestic RV manufacturers are still not mature enough, and the dependence on imported technology and components is high, leading to high production costs of RVs, and it is difficult for vehicles and spaces to compete with imported RVs.
These problems may seem serious. However, as mentioned above, Rome was not built in one day. The problems that have yet to be solved have surfaced gradually and they have to be followed in order to resolve them.
Difficulties of no use and parking are the problems solved by enterprises such as Mustang and Cape, which are mainly camping sites. In terms of difficult maintenance, spare parts companies such as Yizite and Duomeida are actively contacting domestic parts manufacturers; The resolution of the driver's license problem is just around the corner. In November, the high-speed tolling standards for trailers released by the first group led us to see the dawn.
How long does it take? According to the opinions of people in the industry, 5-10 years later, it is the "summer solstice" of RVs.
Wholesale stainless steel pipes
Great news! You're in the right place for stainless steel pipes. By now you already know that, whatever you are looking for , like stainless steel fruit peeler, stainless steel peeler, stainless steel pot, you're sure to find it on Bossgoomall. We literally have thousands of great products in all product categories. Whether you're looking for high-end labels or cheap, economy bulk purchases, we guarantee that it's here on Bossgoomall.
Bossgoomall will never be beaten on choice, quality and price. And we offer quick shipping and reliable, as well as convenient and safe, payment methods, no matter how much you choose to spend.
Minerals & Metallurgy > Steel > Stainless Steel > Stainless Steel Pipes